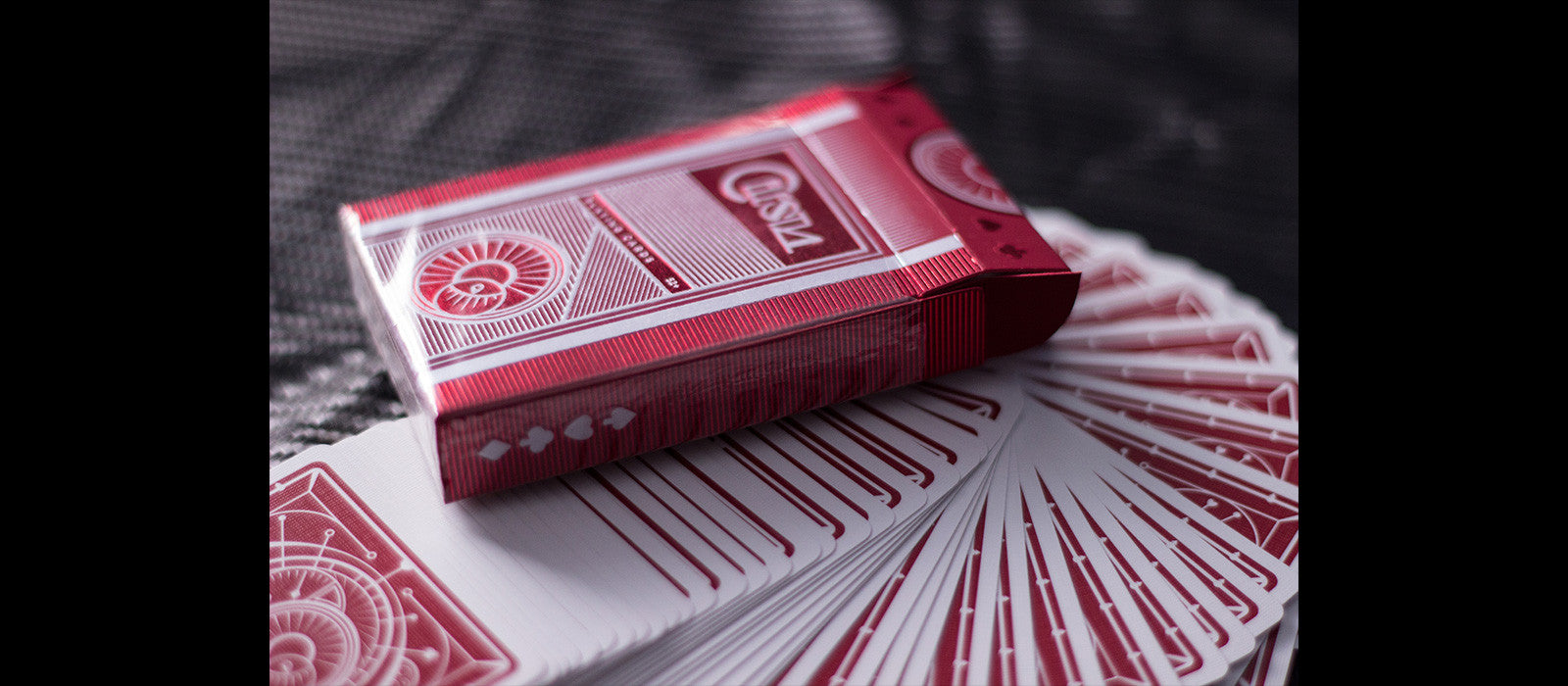 Celestial - Red Edition
SOLD OUT.
Celestial is the latest Encarded limited release is in production. Only 1000 individually numbered red decks are available and Celestial will never be reprinted.
Celestial was inspired by the astronomical instruments of ancient times, the charts of the sky and the limitless bounds of imagination. Featuring a rich red back with a purposefully simple and bold design, Celestial incorporates dynamic edge detail that looks amazing in fans, while the stark white design lines catch the eye and are perfect for cardistry. Like all Encarded decks, the faces are custom yet familiar and perfectly playable.
The Celestial Red box features the Encarded details you've come to expect, with both pearlescent white and metallic red foils, detailed embossing and a custom numbered seal on the back, allowing you to open the deck without destroying the seal.
Only 1000 Celestial Red decks have been printed
Celestial is printed by the EPCC on Classic Stock
Each deck is individually numbered with a custom foil seal
No limit on quantities per person
Our last 1000 deck limited releases, Zenith and Chancellor, both debuted at $20+ and sold out in about a day.