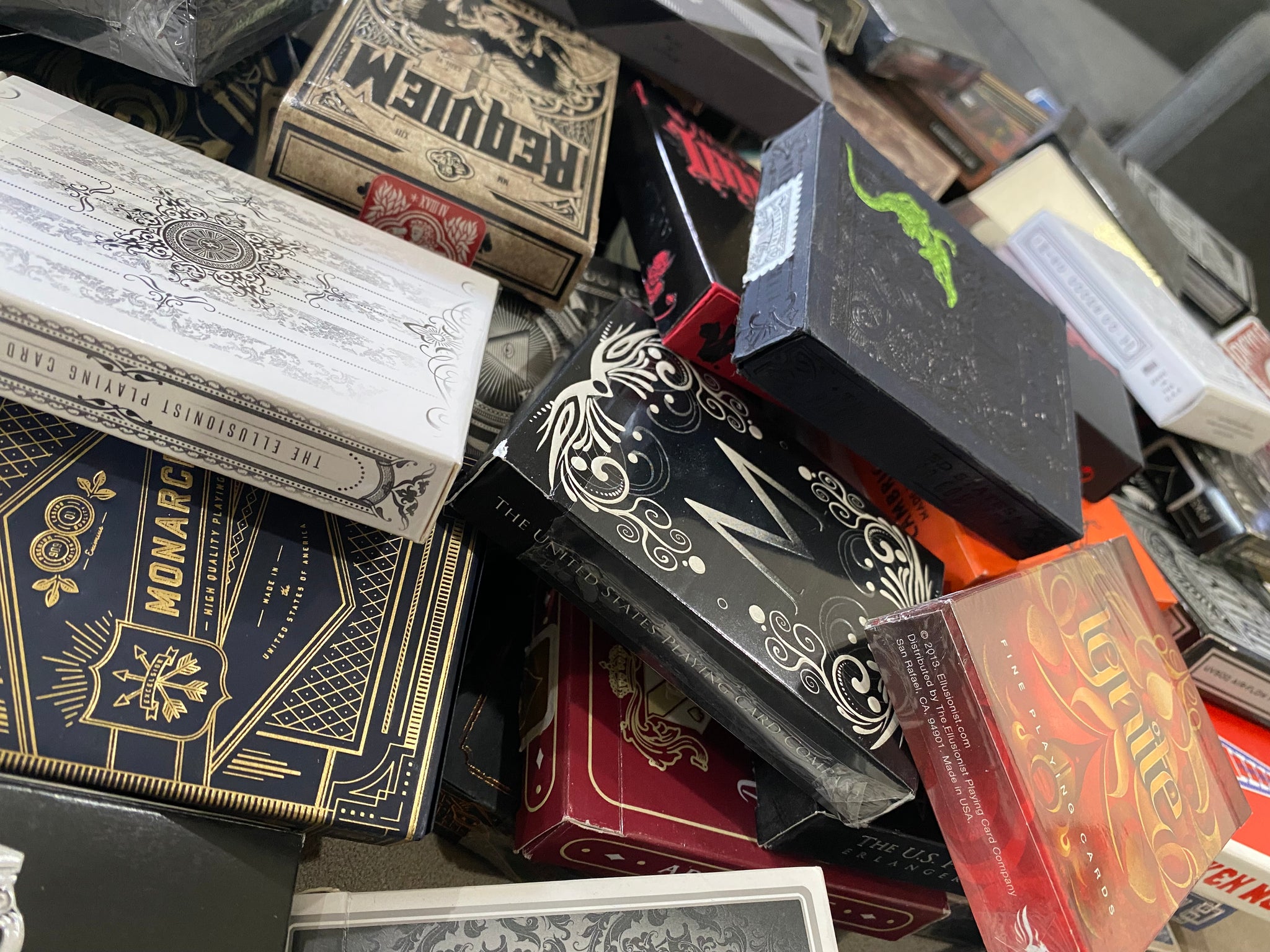 New! Open Mystery Deck Bundle
Paul (the designer behind Encarded) has collected a LOT of decks over the years and just has way too many of them. So, in an effort to clear out the inventory a bit, you can get a random 6-deck grab bag for an incredibly cheap price!
Most decks are open but basically just got looked at a few times and then put away. Decks are from all over the place going back a decade. There are some really primo decks in there, like Kings Wild Black Reserve Note, a (slightly rough) Aurum White Gold or a green Gatorback. 
Brands include:
Kings Wild
Ellusionist
Theory 11
Stockholm 17
Whispering Imps
Seasons
Encarded
Bicycle
Vanda
Midnight Card Co
Jetsetter
JAQK
Each bundle will include 6 random decks from the pile. I will literally close my eyes and assemble a bundle, there is no telling what might be in it. 
Take a chance and see what surprises await!
Please Note: Decks will be given out randomly, we can't honor specific deck requests, thanks.