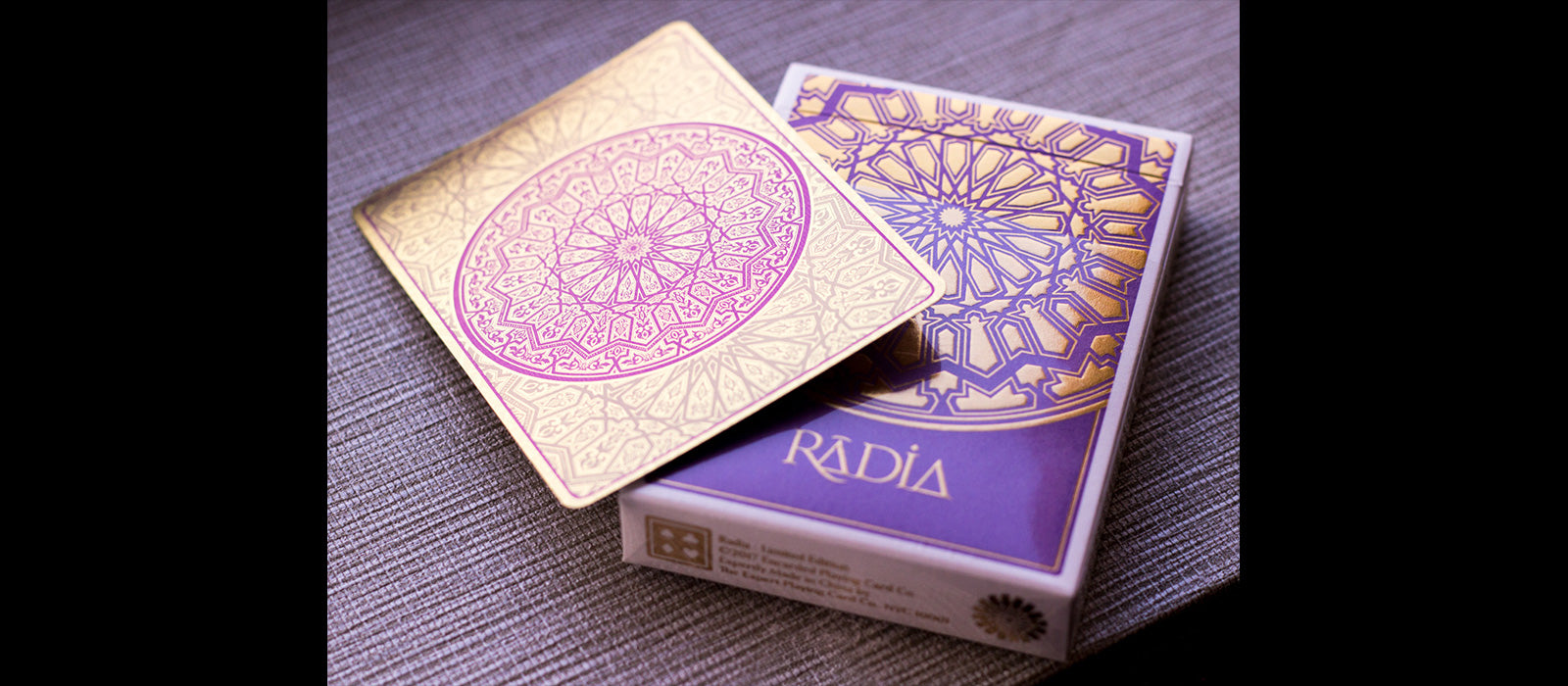 Radia
Found three one remaining deck, #444, #888 and #1000 in the archive. If you like "special" numbers, these are the collector decks for you!
RADIA. The latest limited edition release from Encarded and a bold new vision in playing cards. Radia is the first modern deck to combine the finest traditional paper stock with a complete coating of metallic foil and the highest quality printed details. By printing an intricate full-bleed design right on the foil, Radia has unparalleled shine and visual dimension, unlike any previous use of foil on a playing card. 
Radia is the spiritual successor to the highly-regarded Aurum deck and incorporates the beautiful purple, gold, and pearlescent white found in the Aurum Sovereign and White Gold versions. Radia is packed with incredible detail in the back design, inspired by a 19th century Spanish gold engraving. Housed in a beautiful tuck with pearlescent paper, purple ink, gold foil, embossing and a custom diecut, Radia is the perfect combination of simplicity and complexity. Only 1000 decks were printed, each individually numbered and sealed. 
Here are the important facts about Radia:
Radia is the first production deck to implement the complete metallic foil process

Limited edition - 1000 decks printed

Custom faces and brilliant coloring

52 poker-size cards with two jokers

Tuck box features pearlescent "white gold" paper, purple ink, gold foil, embossing and a custom diecut detail

Each deck individually numbered with a custom seal

Printed by the Expert Playing Card Company