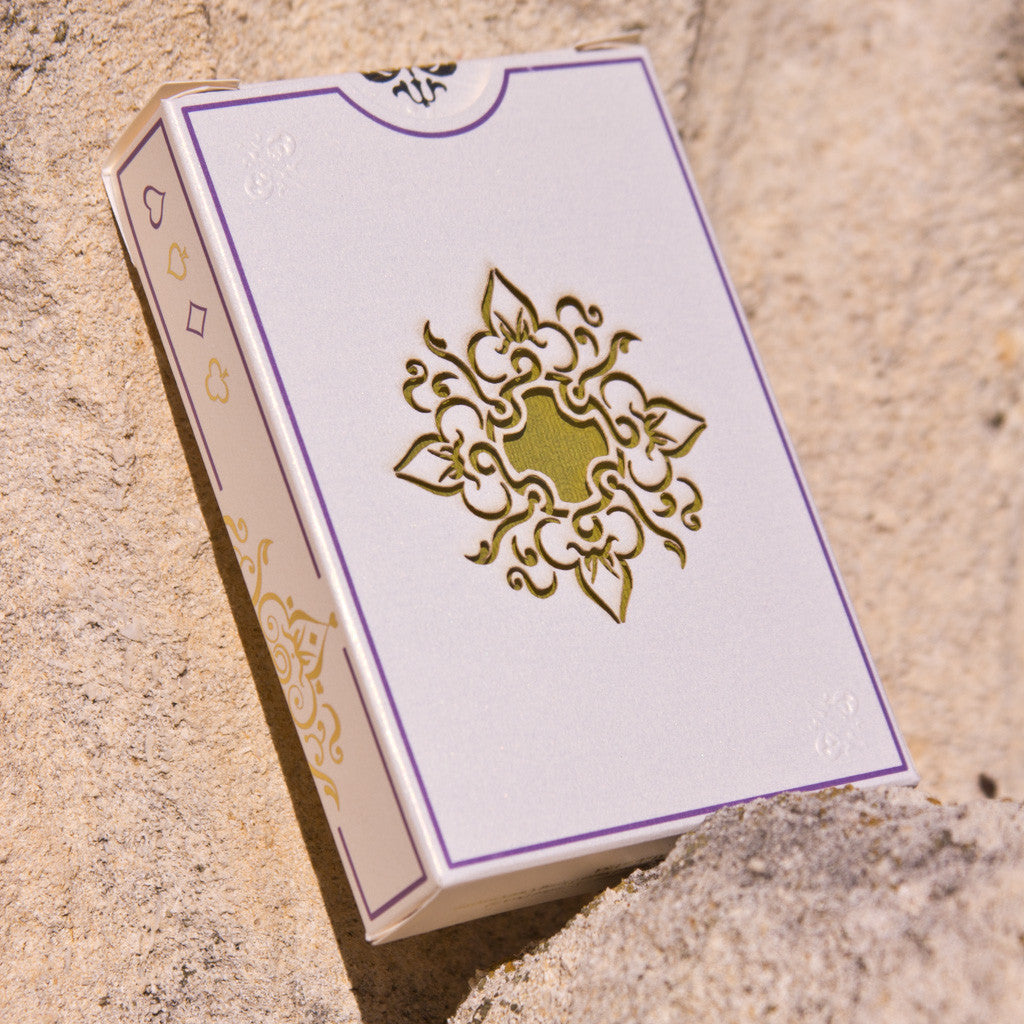 Aurum Laser Cut
The special edition "Laser Cut" version of Aurum.
Only 90 of these decks will be publicly available. The luxurious pearlescent paper shimmers both white and gold depending on the light and features incredibly intricate gold foiling, metallic inks and embossing. In addition, for the first time ever in playing cards, the tuck box has an intricate reveal cut by laser that is designed to mirror the design elements of Aurum. Every card is intricately designed and features multiple metallic inks and was also carefully crafted to be "purposefully imperfect."

This will be the rarest edition of Aurum, and possibly the most intricate and rare deck produced by USPCC to date.

Each deck will feature a custom holographic seal with an individual number. The Laser Cut decks will be hand numbered 1-90.