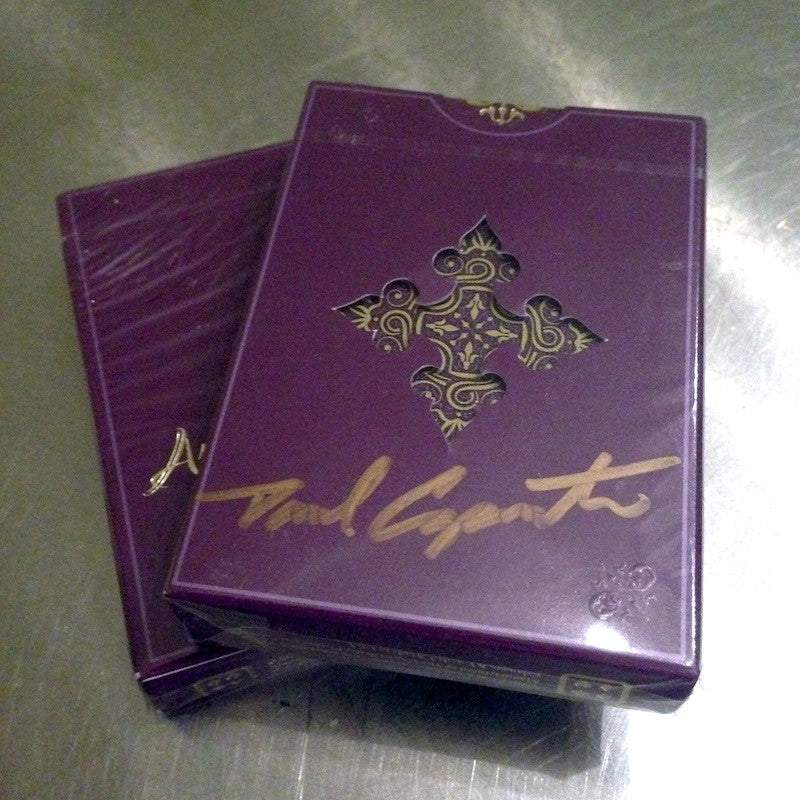 Aurum "Mispackaged" Deck
In the course of packing orders for the website, we have come across a few Aurum decks that were not packaged at the factory as we had designed. On the standard Aurum deck, the gold metallic ad card is the last card in the deck and is what you can see through the custom diecut in the box.
We've found a few decks, however, that are factory sealed and have the Aurum back design or the "blank face" card showing through the diecut window. These are a rare collectible item and we are making the few we have available for sale.
We have just one currently available, with the blank card showing. The deck is signed by Paul Carpenter in gold across the cellophane on the back.