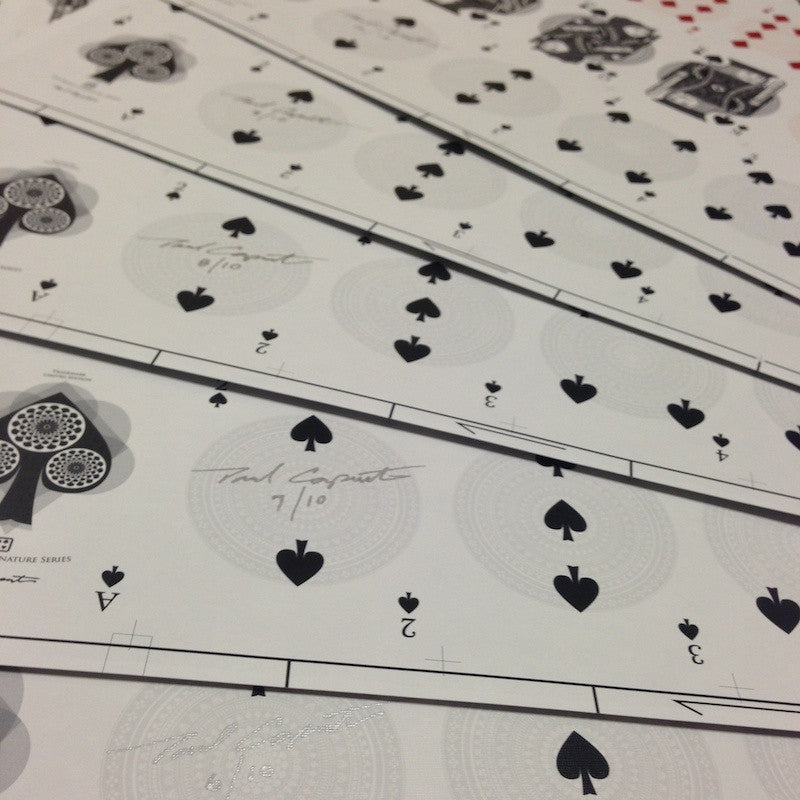 Zenith - Uncut Sheet
The Zenith uncut sheet is one of the rarest items we've had for public sale since Encarded began. We received only 15 total and we are making just 10 of these available for sale in the store. Each will be signed and numbered (X/10) in silver ink by Paul Carpenter.
The overall affect of the back design when seen in uncut form is almost hypnotic and these sheets are a very special collector item. Note that the sheet is 54 cards, not the 56 typically seen from USPCC decks, and is therefore a slightly different dimension. Actual dimensions are 24 1/4" wide x 22 5/8" tall.
This is your only chance to get an uncut of the first independently-designed Expert Playing Card Co. (EPCC) deck. The uncut will be shipped in a dual mailing tube for maximum protection.