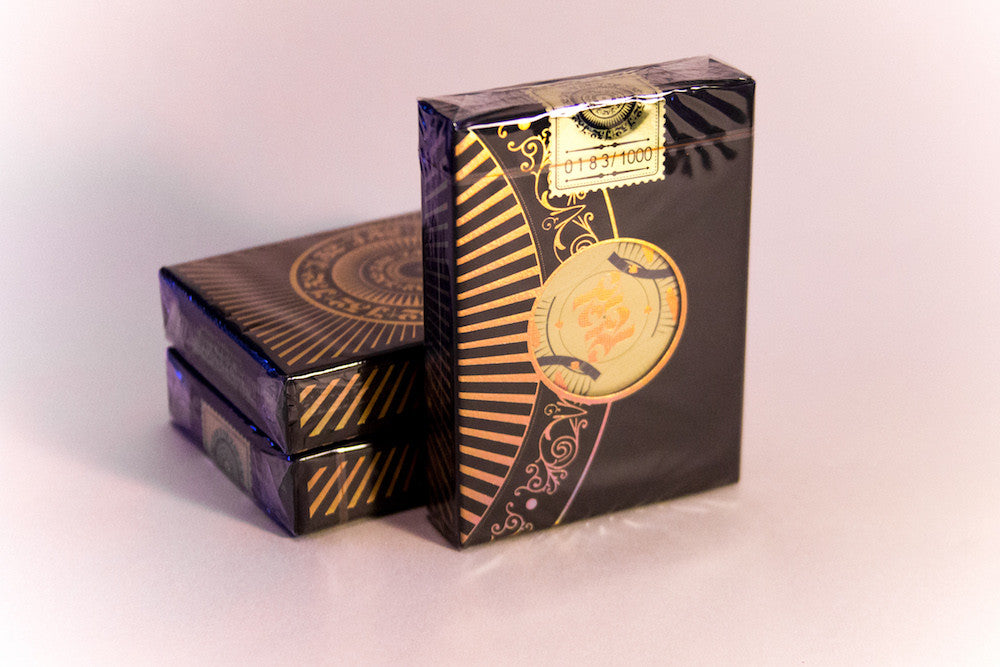 52+Joker 2015 Club Deck
Now available to the public!
Encarded had the distinct privilege of designing the annual club deck for the card collector group, 52 Plus Joker. The club has been around for over 30 years and the members hold some of the finest and most complete collections of playing cards from every period of history.
The 2015 club deck features pretty much every luxury feature available, including a tuck with holographic gold foil, a diecut viewing window on the back, a custom numbered gold seal, while the cards feature metallic inks, classically inspired custom faces and pips, and holographic foil on the card backs.
This deck is the second in the annual deck series and up to now was only available to members of the club. Only 1000 were printed and more than half of the decks are already gone.
Decks are available in 1, 2, 3 and 6 deck bundles. If you purchase 6 decks you will get an exclusive half-brick collector box with a gold foiled Expert Playing Card company logo. 
While you can certainly purchase this deck from Encarded today, you should consider joining the club if you are interested in this deck, or in playing cards in general.
Visit 52PlusJoker.org and click 'Join the Club' to sign up and order decks
If you become a member of 52 Plus Joker you will:
Get your club decks first
Essentially get the membership for free if you buy 2 or more decks
Get a great quarterly publication called Clear the Decks
Get the monthly PDF e-zine Card Culture
Get access to auctions, forums and more