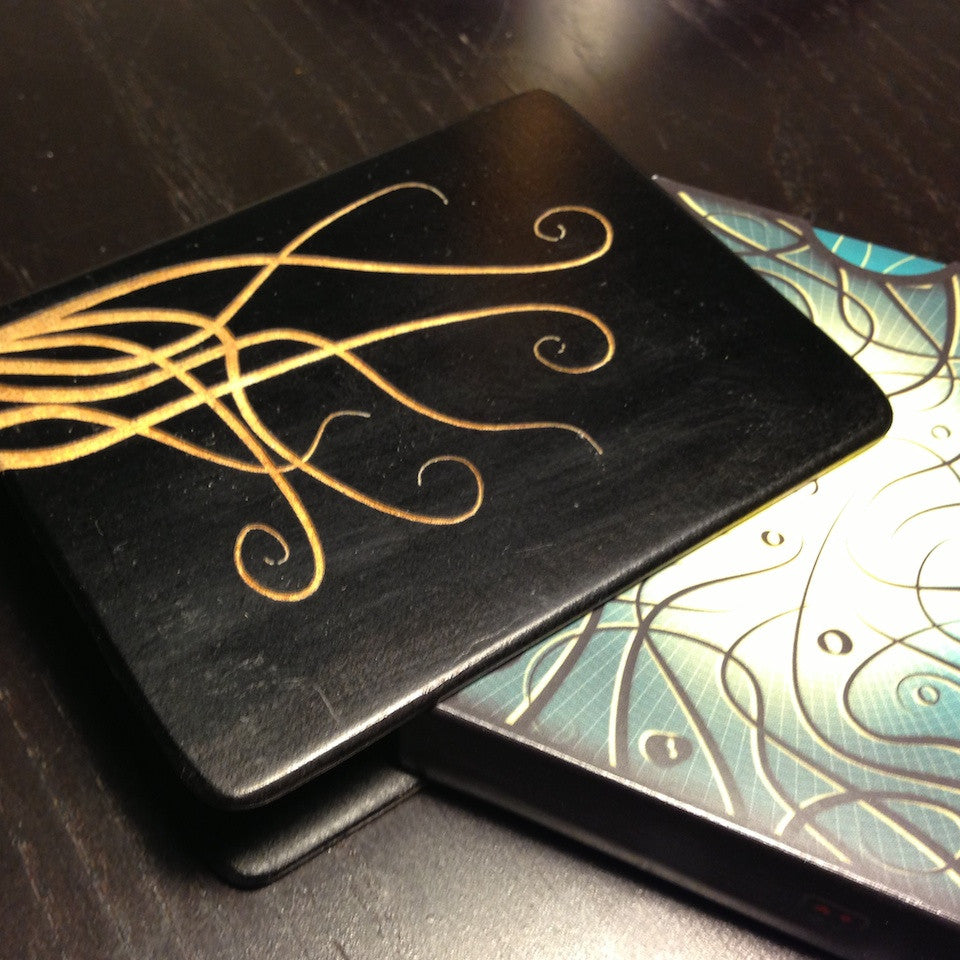 Tendril "Eco" Clip
Selling the last few from the Private Reserve!
The Eco Card Clip was a design experiment from the original Tendril playing card project in early 2012. We produced a limited number of these natural bamboo card clips. We've had a few laying in the reserve for a while and decided to let these last four go. 
The last ones we have are the natural bamboo color, all of the black and teal are long gone. Note that due to their construction and material, these are really best as a display collectible. The durability of the glued joints is not the same as a metal or carbon clip, so they are best as a very rare collectible item for your displays. These will certainly never be made again by anyone, but they do look really cool.