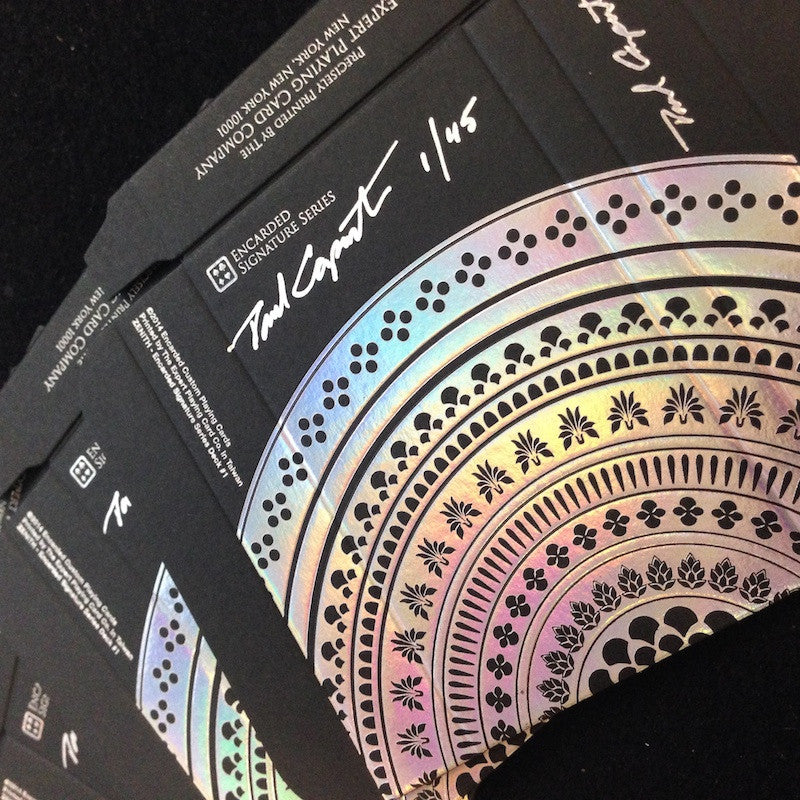 Zenith - Tuck Box Printer Proof
We have a small number of the Zenith Tuck box that were printer samples, and are in a flattened form. The embossing and holographic foil is even more intense when viewed "unfolded" and these will make a beautiful and rare display item. The box will be signed and numbered (X/45) on the front in silver by Paul Carpenter.
Note: To be clear, this is just a tuck box, the Zenith playing cards are not inside.