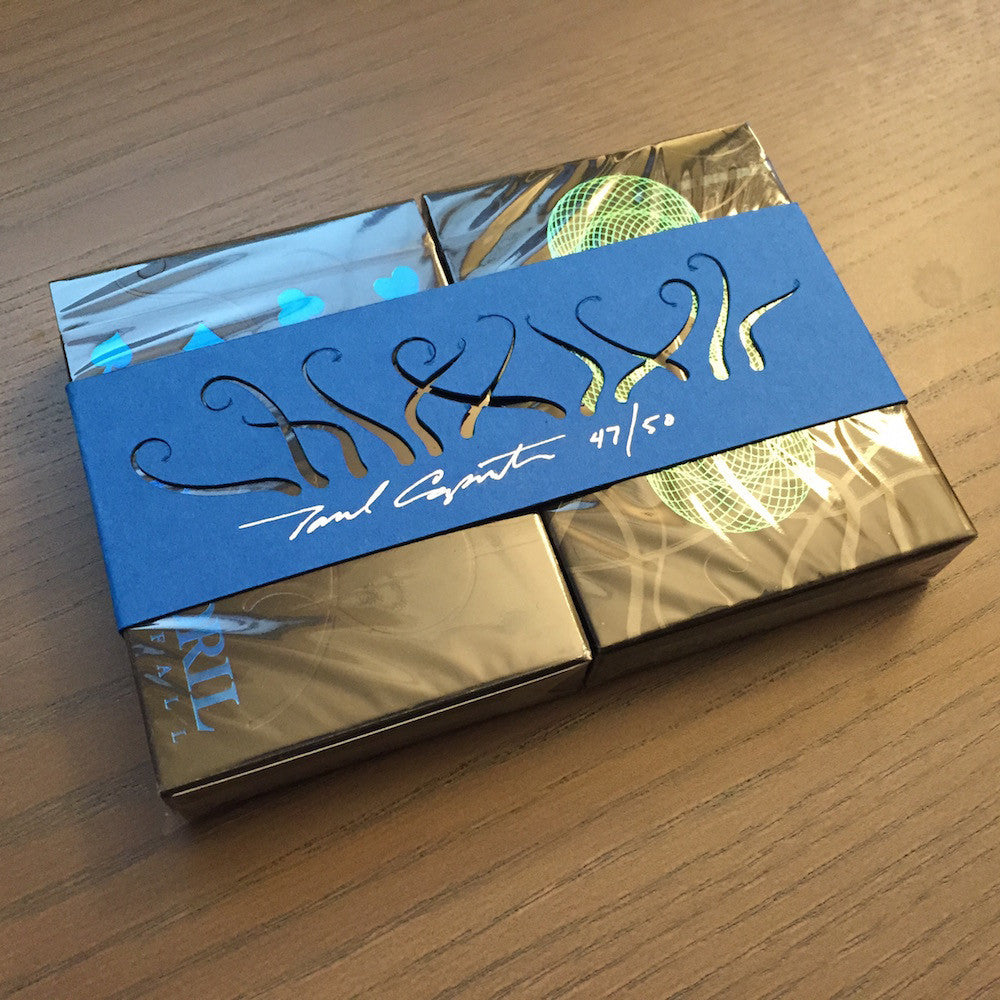 Tendril Collector Pair
50 special collector pairs of Tendril Nightfall and Ascendant were created for the Kickstarter campaign and feature a handmade, precision cut "belly band" which is hand signed and numbered by Paul Carpenter. The gold seal sticker from the original Tendril deck in 2012 is used to deal the back of the belly band.
Almost all of these were taken up by Kickstarter backers and this one, number 50/50 is all that remains.