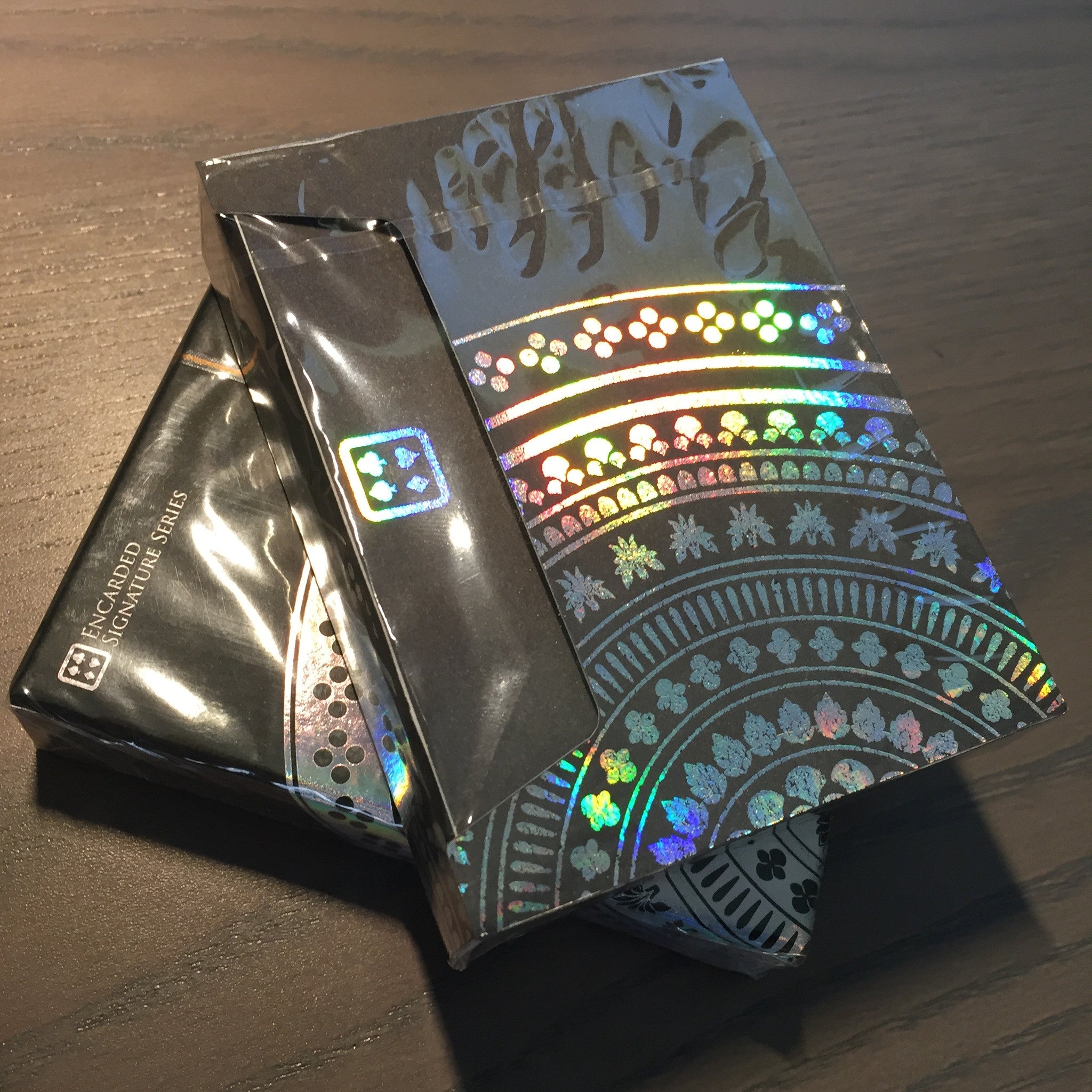 Zenith - 1/1 Prototype Box & Unnumbered Production Deck
During the course of a deck design I make a number of hand-made prototypes to get a feel for how a deck might look.
Here we have a 1 of 1, early prototype (#1c) of the Zenith tuck box that I created at Encarded HQ, using an x-acto knife and my manual foiling process. A keen eye will note that the foiling on this early prototype is actually the inverse of the final production box. After seeing this in hand, I felt that reversing the foil had a better visual effect. If you get out the magnifying glass you might also see that the original prototype name of this deck was "LUX", which I changed early on in the process.
This is a unique item and not one you will see anywhere else. The prototype is filled with an Encarded standard deck just to give the box support, and it is hand cellophaned. 
Included with the prototype deck is a single unnumbered production Zenith deck. These are incredibly hard to find, and you can expect to pay $150-200 for an example. This pair is an exceedingly rare collector find and only one person in the world will get to put this on their shelf, so don't miss out.