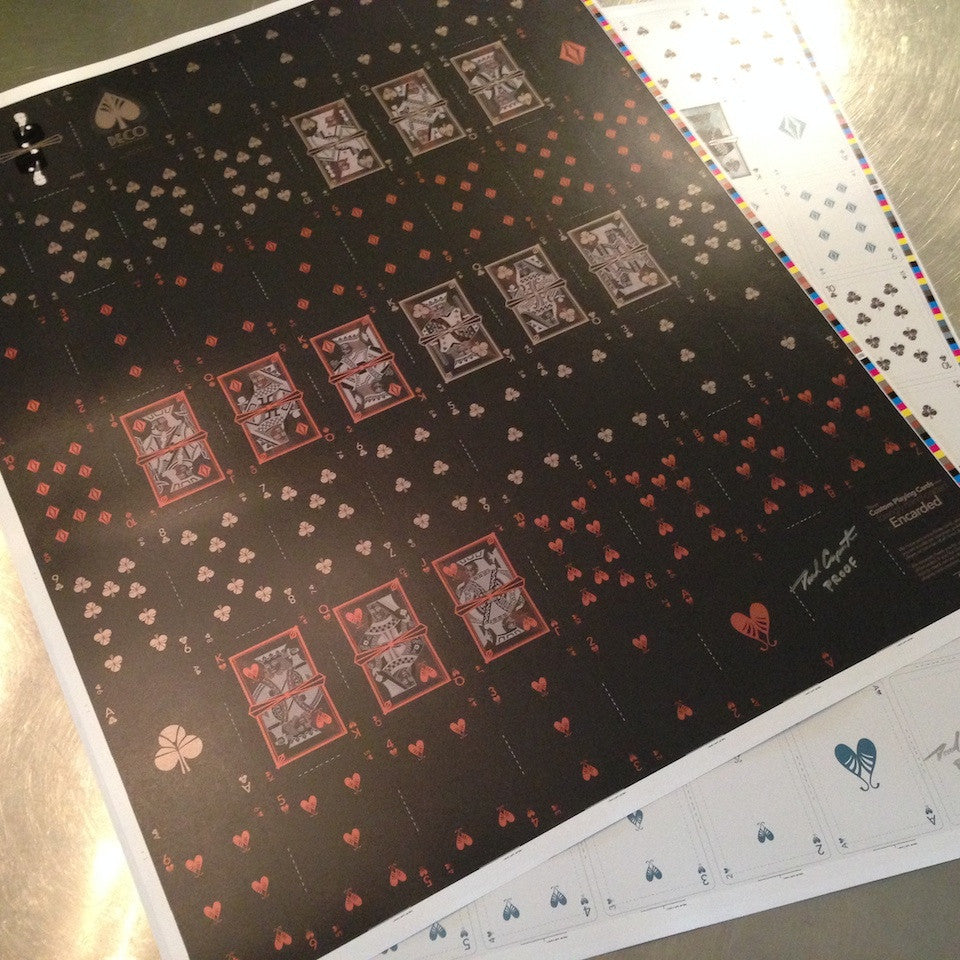 Bicycle® Deco USPCC Proof Sheets
USPCC created two proof sheets for Deco. These were used by Encarded to ensure the colors were accurate before sending the deck to print. 
The sheets are identical in size to an uncut sheet but they have some additional printer marks and no dimpled air-cushion finish. There is exactly ONE set of these in existence, and this is your chance to get it. Even the Encarded private reserve will not have these proof sheets. The uncut proofs will be signed by Paul Carpenter and noted as a "PROOF."