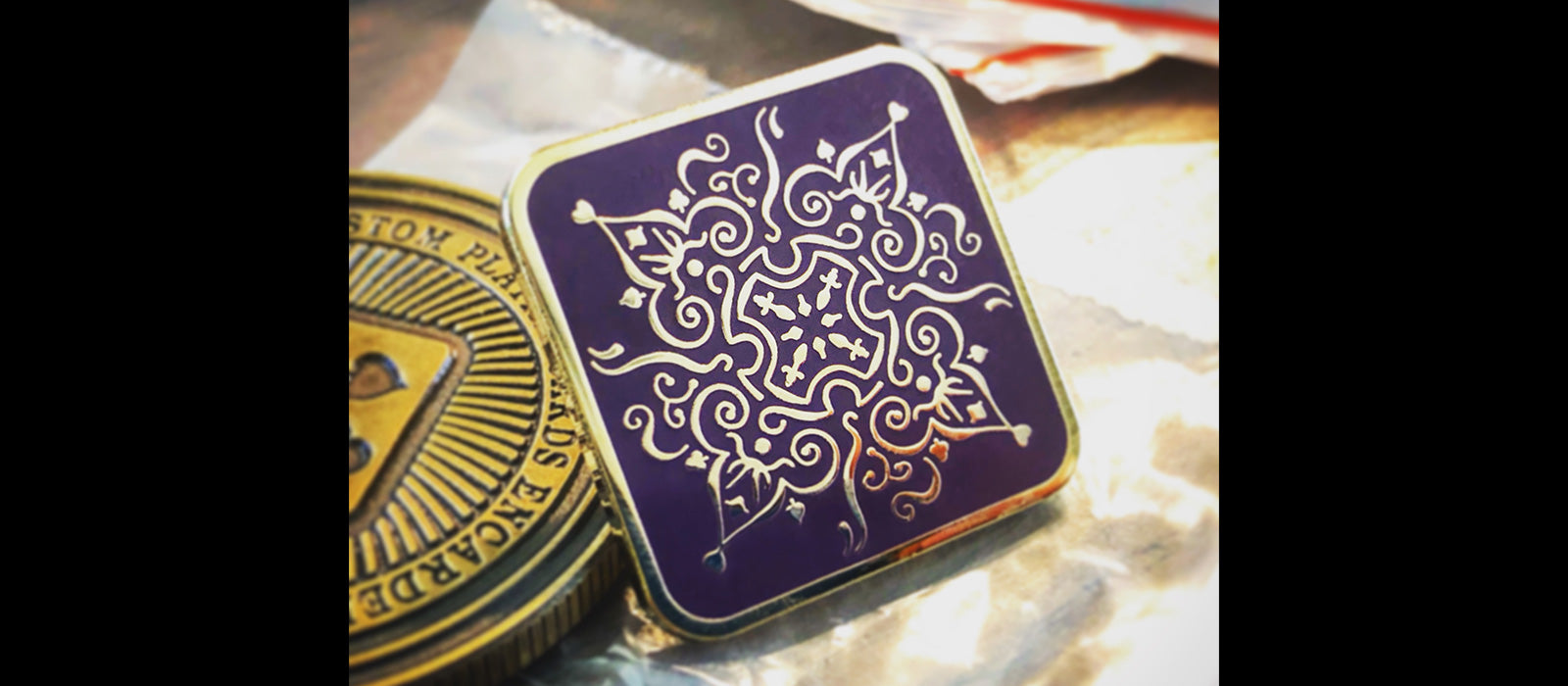 Aurum Enamel Pin
Each year we will produce a collector pin that features one of our deck designs! For the inaugural collector pin we tapped into the beautiful gold and purple of Aurum!
These pins are part of our Patreon rewards (patrons can get one for free!) but we'll produce some extras for sale here in the store. 
This pin is 1" (25mm) square and features brilliant polished gold metal and shiny purple enamel. We created only 150 of these pins and won't make these again.