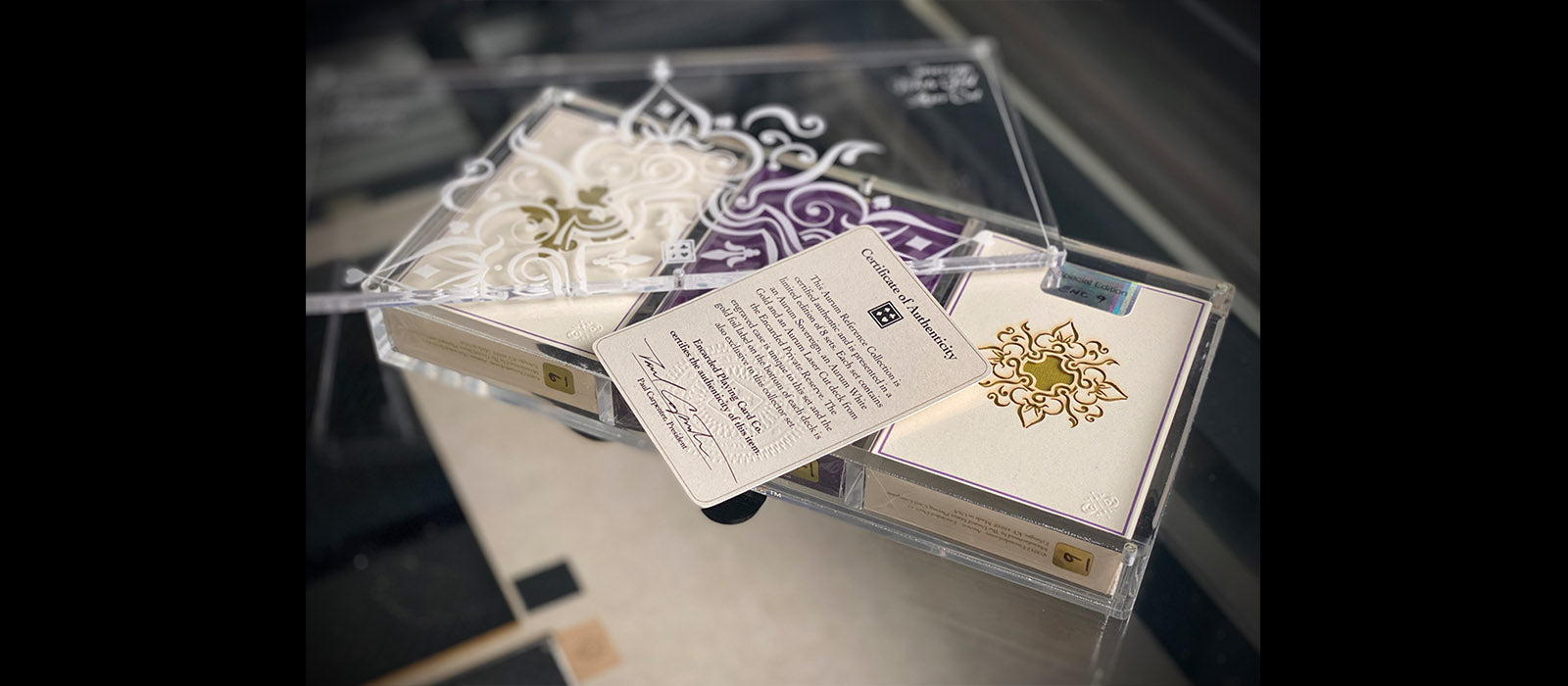 Aurum Reference Collection
When the original Aurum deck was printed in 2012, I kept a small number of all three variations for the Encarded Private Reserve. I kept 16 total Laser Cut decks (numbered 1-16) along with about two bricks of White Gold and Sovereign. For years they have stayed in careful isolation, but to celebrate the upcoming release of Aurum Deus we are going to release
eight complete sets of the originals in a customized triple deck Carat Case
.
Each Reference Collection set will include one purple Sovereign Edition, one unnumbered reserve White Gold and one of the incredibly rare Laser Cut decks.
Laser Cut decks #9-16 will be included in these sets
, while #1-8 will remain in reserve. The White Gold and Laser Cut versions of these decks are nearly impossible to find, at any price, so having a matched set from the private reserve will be a true rarity.
Each collection will be housed in a triple Carat Case with custom engraving and a gold engraved accent logo. Each deck in the case will have a hand-numbered gold foil label on the bottom which matches the Laser Cut deck number. A signed certificate of authenticity will be included. 
One per person, please. Orders for more than one set will be refunded, please respect your fellow collectors.

The Aurum Reference decks will be an incredible centerpiece item in any playing card collection. I had hoped that people would enjoy the deck back in 2012 and never dreamt it would attain such a mystique, and I hope this "reference" set is the standard for how Aurum can be collected and displayed.