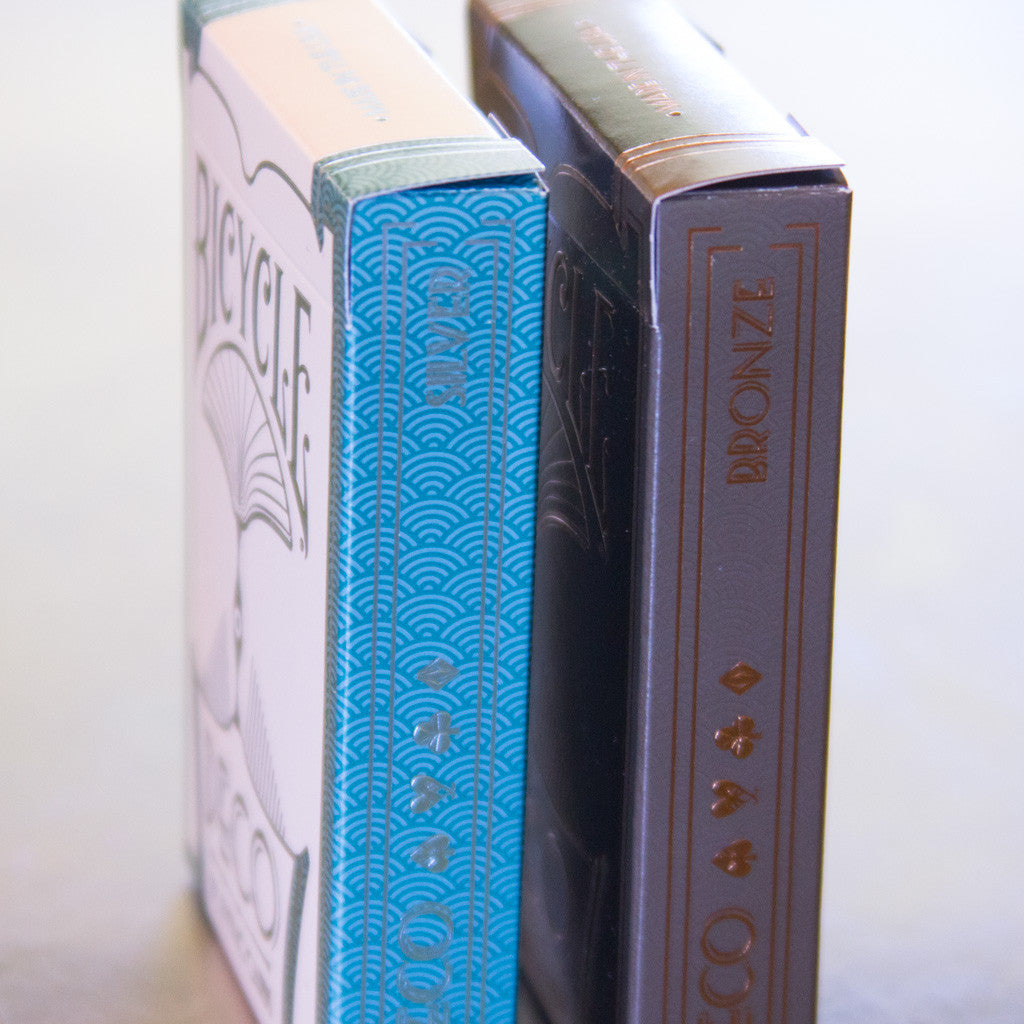 Bicycle® Deco First Printing Set
When we printed Deco, USPCC delivered the decks but failed to catch a major production issue: each deck had major scratches and scuffs on the sides, wearing off the ink almost completely. We looked through all 5,000 decks by hand and in the end we only were able to keep 60 matched pairs of this first printing. All of the rest of the decks were returned to USPCC and destroyed.
There are only 60 matched pairs of the Deco First Printing in existence. The first 30 pairs were sold to Kickstarter backers in a special offer and the remaining decks are now available. This is your chance to get an extremely rare printing of a deck that was already quite limited to begin with!
When these last pairs are sold there will never be more. The decks will be signed on the back by Paul Carpenter. These decks differ from the final version by featuring different side panels with the metallic ink pattern on the sides, smaller pips on the back, embossed reveals and a much more subtle pattern on the Bronze deck.