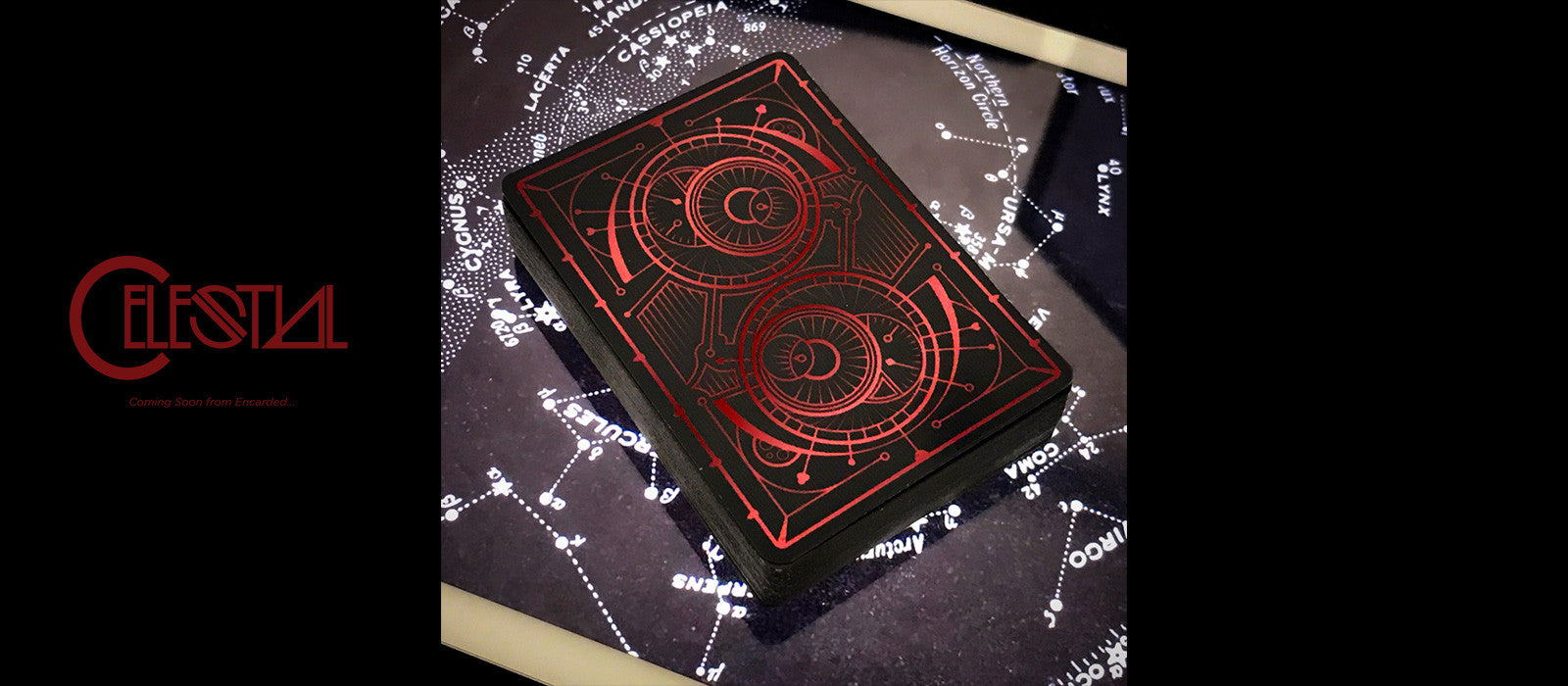 Celestial - Black Limited Edition
Celestial Black is the latest Encarded limited release. Only 500 individually numbered Black decks are available and Celestial will never be reprinted.
Celestial was inspired by the astronomical instruments of ancient times, the charts of the sky and the limitless bounds of imagination. The dramatic Black Edition features full bleed black backs and faces, with the back design produced in metallic red foil. Celestial incorporates dynamic edge detail that looks amazing in fans, while the shimmering red design lines will catch the eye and are perfect for cardistry. Like all Encarded decks, the faces are custom yet familiar and perfectly playable.
The Celestial Black box features the Encarded details you've come to expect, with dramatic red foil, glossy UV spot ink and large blind embossing on a thick matte black stock. 
Only 500 Celestial Black decks have been printed
Celestial is printed by the EPCC on Classic Stock
Each deck is individually numbered with a custom foil seal