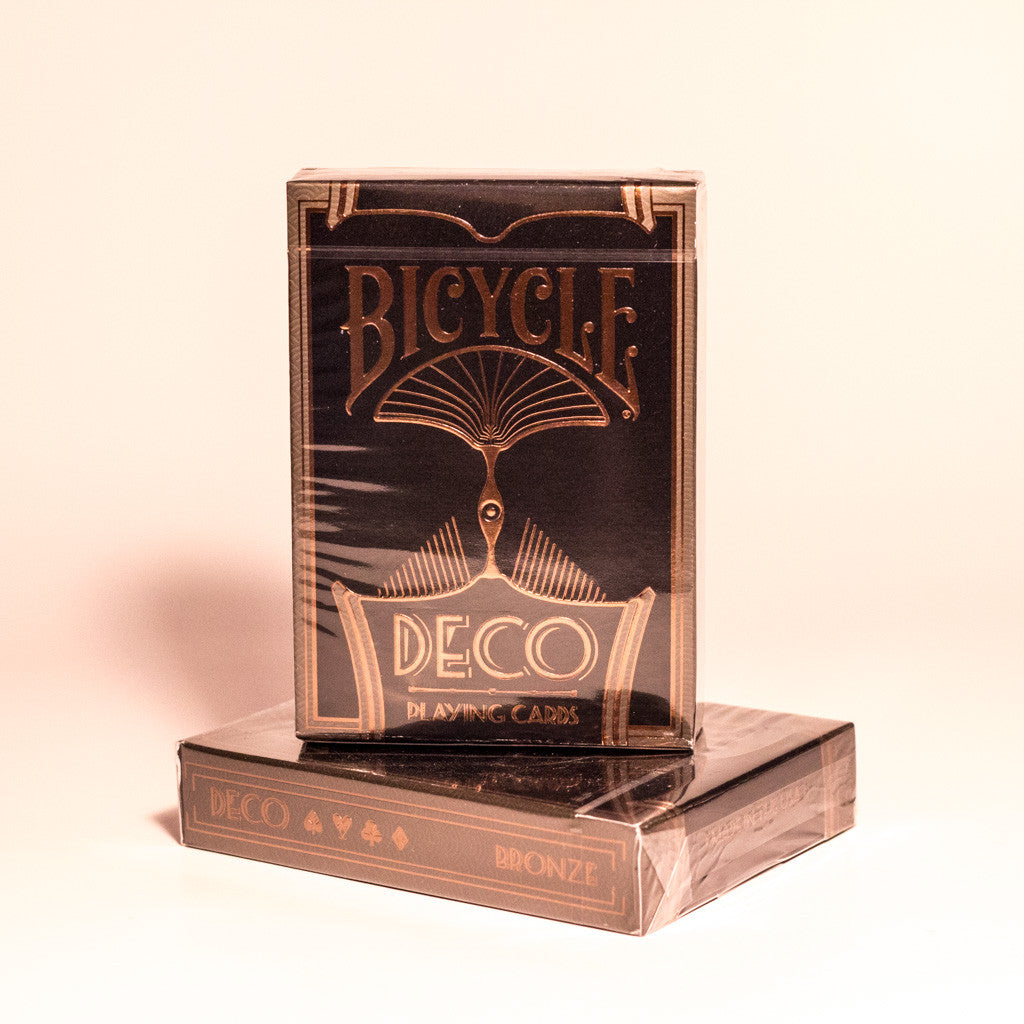 Deco Bronze First Printing
The first printing of Deco had a major error and we were forced to return almost all of the 5,000 decks to USPCC for destruction. We were able to keep only 60 matched pairs, and about 100 single Bronze decks. This is the first and only time that these rare Bronze decks will be available.
The first printing of Deco features a different box design, with a more subtle contrast in the metallic bronze inks, the metallic pattern on the tuck case sides and an embossed reveal on the back of the box. We have just a few pairs of this first printing in our personal archive and these will be the final samples to ever reach the public.