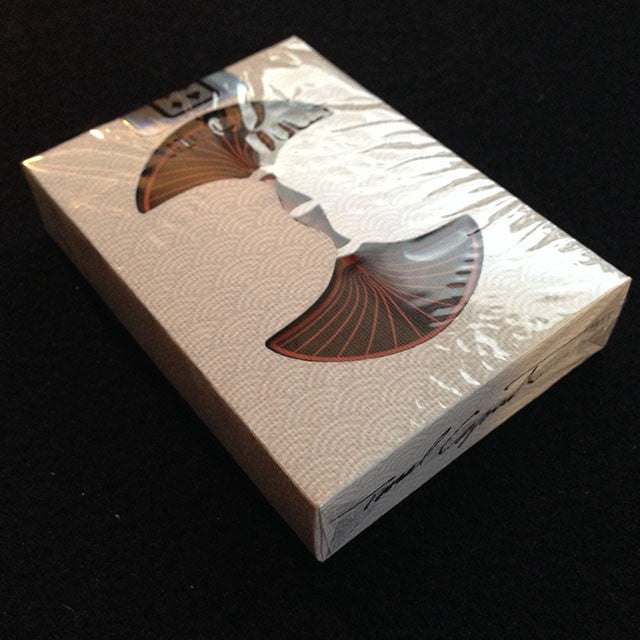 Deco Personal Edition
An innovative first in playing cards, for the serious collector!
Until now, a "personalized deck" has meant the designer scribbled your name on it with a pen. Encarded takes it to the next level by precision-cutting your initials directly into the special tuck box, infusing your identity into the box like never before. 

Encarded creates a custom, precision-cut USPCC tuck box in a beautiful linen paper which is overprinted with a subtle art deco pattern. The front of the box has a carefully designed cut-out that frames the main back design, and the back of the box will feature YOUR INITIALS (up to 3 characters) precision cut from the box.

The elegant linen box is available in both Black and White can have either Deco playing card color in it. After you place your order we will contact you to get your specific choices. After your deck has been created it will be signed on the bottom by Paul Carpenter, cellophaned and sealed with the Encarded holographic seal. There is no where else you can get this kind of customized item in the playing card world. Take advantage of this chance to get your own piece of playing card history!

Note that since these are a hand-crafted personalized item, please allow about 7-10 business days to allow time for creation of the deck. This item is not able to be returned.